Ambassador of Belarus Dmitry Koltsov visits the province of Isfahan
07.07.2022
On July 4-6, 2022, Ambassador of Belarus to Iran Dmitry Koltsov visited the province of Isfahan.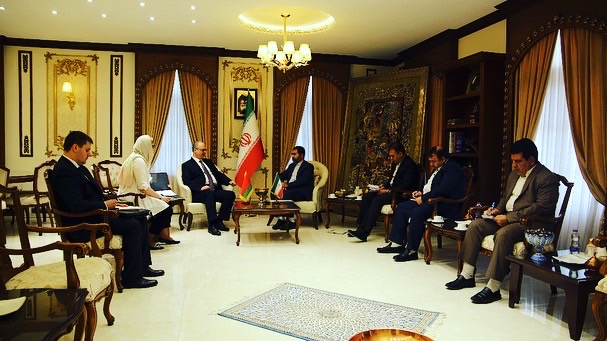 During the visit Ambassador met the governor of Isfahan province S.R. Mortazavi, representatives of the administration of the Chamber of Trade, Industry, Mines and Agriculture of Isfahan province, the Head of Isfahan University, as well as with the heads of leading enterprises in the region.

During the visit, were identified measures to develop regional ties between one of the regions of Belarus and the province of Isfahan. The parties discussed issues of trade, economic and investment cooperation, intensification of cooperation in the field of science and education.