Ambassador of Belarus D.Koltsov visits the province of Hormozgan
10.05.2022
On May 7-8, 2022 of the Ambassador of Belarus to Iran Dmitry Koltsov visited to the province of Hormozgan, the city of Bender-Abbas, the free economic zone for mining and metallurgy "Persian Gulf", the port of Shahid Rajai.
Were held meetings between the head of the Belarusian diplomatic mission in Iran and the governor of the Hormozgan province M. Dousti, the mayor of the city of Bender – Abbas M. Nubani, the Chairman of the Chamber for Trade, Industry, Mines and Agriculture of the province of Hormozgan, the head of the port Shahid Rajai, the leadership and teaching staff of the University "Hormozgan", as well as representatives of the business community.
During the visit, were held constructive negotiations on the prospects for cooperation and development of regional ties between the Grodno region and the province of Hormozgan. The parties discussed issues of trade, economic and investment cooperation, intensification of cooperation in the field of science and education.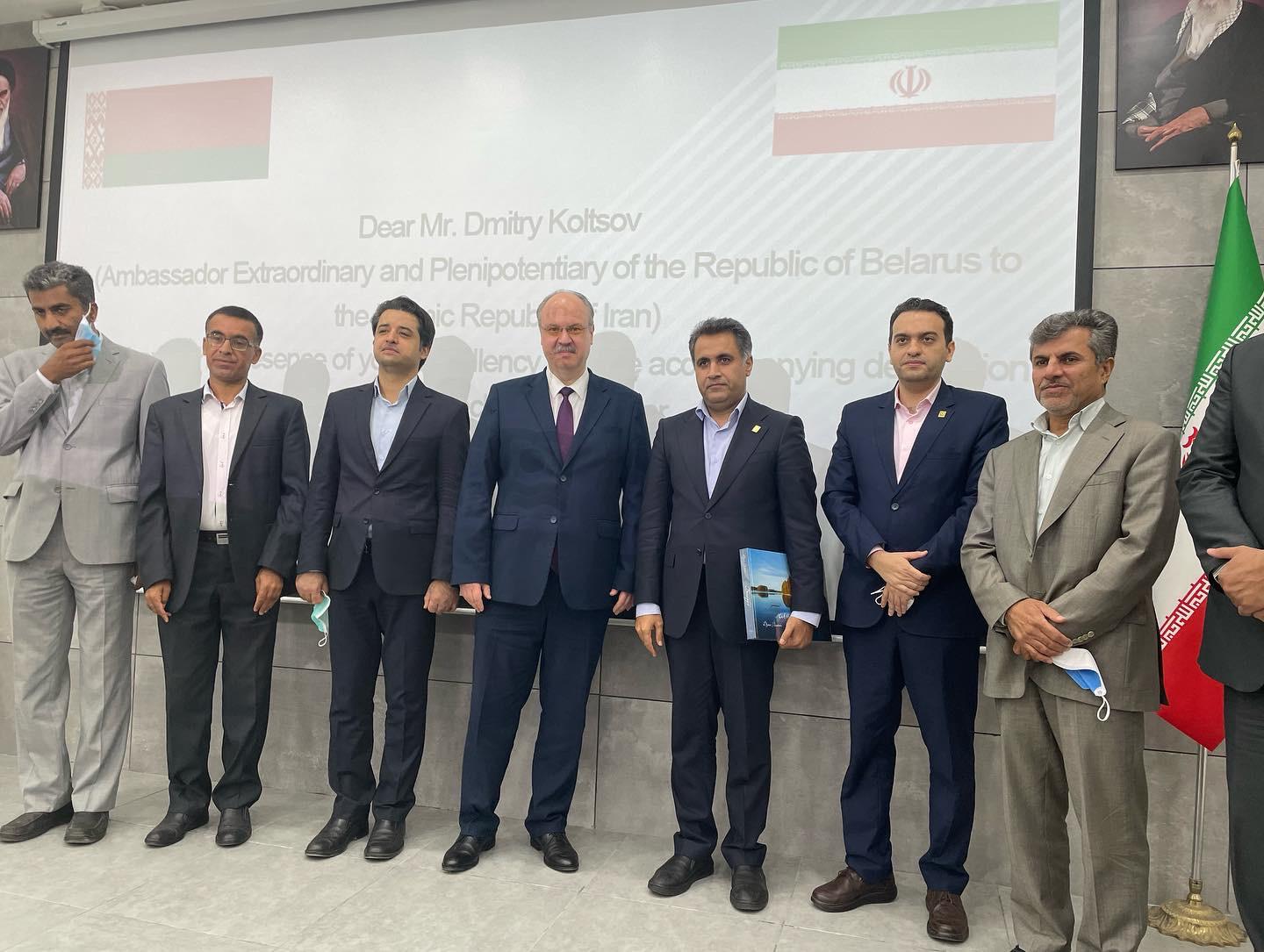 Representatives of the Embassy got acquainted with the potential of the province in the field of agriculture, the development of the tourism industry and urban infrastructure.
The parties confirmed their mutual interest in the implementation of joint projects in various fields. Priority measures aimed at the formation of long-term sustainable relations have been identified.